We are JA Finland
Practising future skills is at the core of learning. We are doing our part to ensure that children and young people learn skills to meet the needs of changing working life and to manage their daily lives at school and dare to look forward to the future.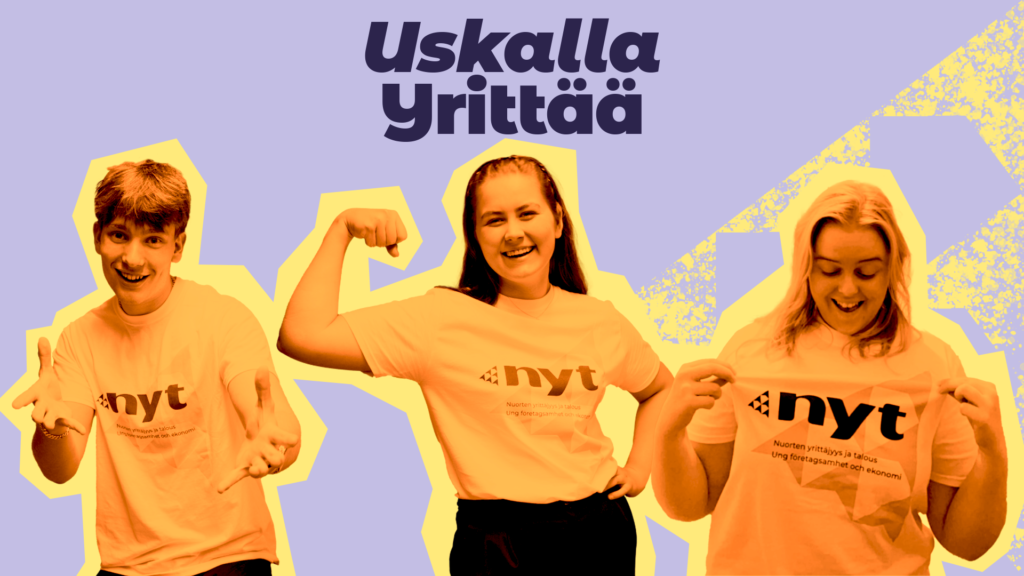 Uskalla Yrittää events are here again!
Uskalla Yrittää is Finland's most significant youth entrepreneurship event and competition. The event series starts with regional events across Finland in February-March 2024 and culminates in a final event in Helsinki in April. The series is aimed at JA Company Program students in lower secondary schools, upper secondary schools and in higher education.
We encourage children and young people to find their strengths
With the help of our service path, every child and young person learns to identify their own strengths, gets excited about the future and finds the courage to pursue their dreams. In addition to working life, economic and entrepreneurial skills, our services strengthen the sense of inclusion and encourage young people to work towards a more equal and sustainable society.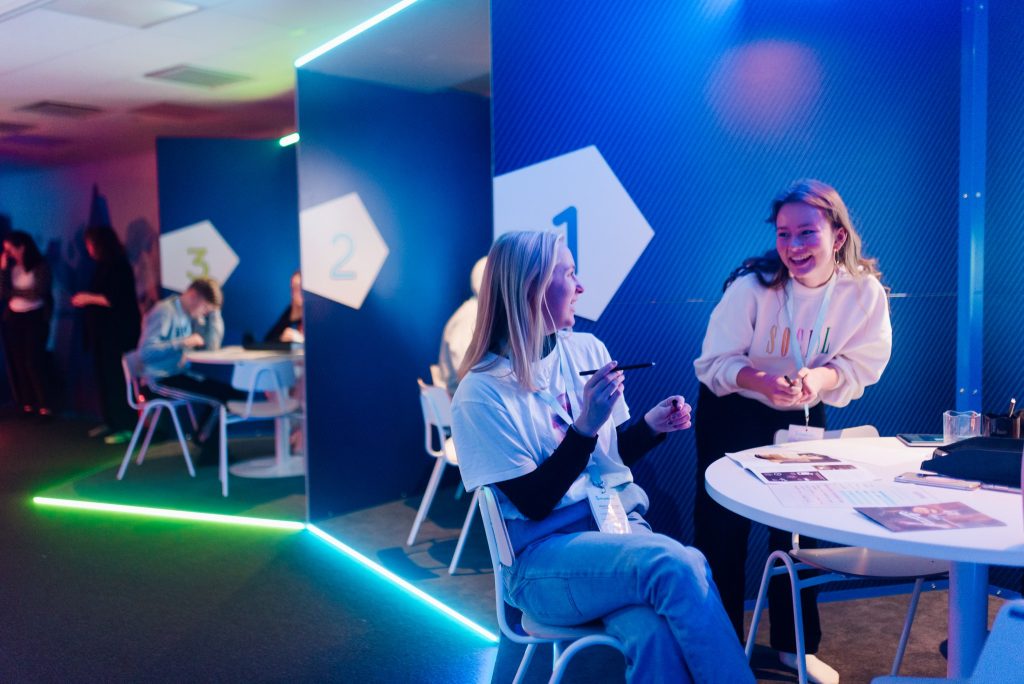 For teachers and schools
Education materials for all school levels
Junior Achievement Finland offers programs supporting the learning of working life, financial skills  and entrepreneurship to levels ranging from pre-primary education to higher education. The programs have been built in accordance with the objectives of the curriculums. The JA Company program for secondary school and higher education is available also in English.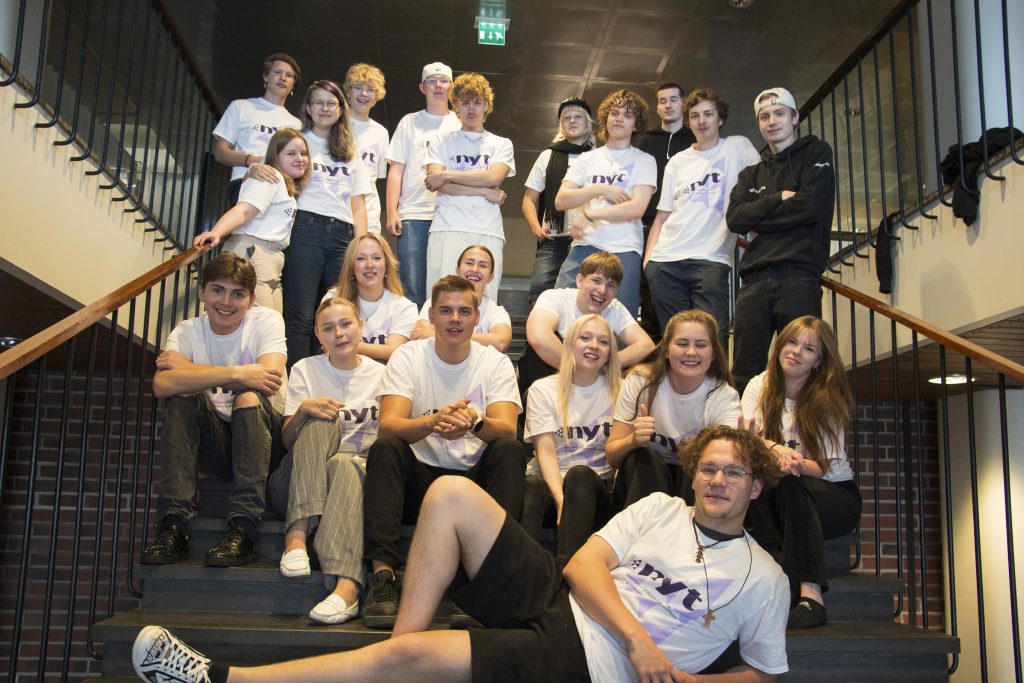 For young people
Find your strengths and encourage a friend!
Have completed the JA Company program? Apply to become a JA ambassador and inspire other young people with your own story.
Each year, we train a group of JA Ambassadors who go and tell their own Company program story at schools and events.
Our operations reach
200 000
children and young people
Our services are used in
265
municipalities
Around
85%
of 6th and 9th graders participate in Yrityskylä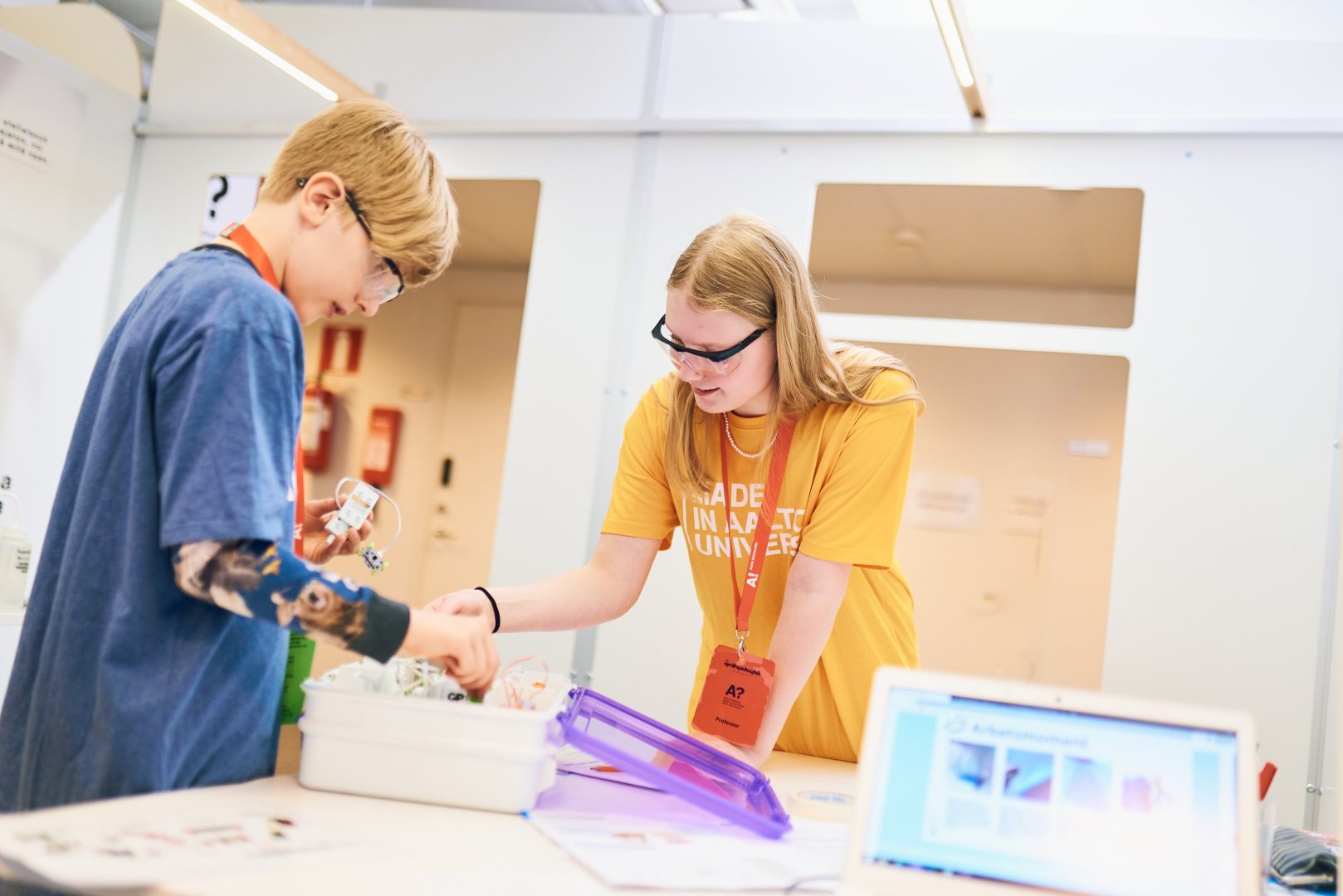 Become a partner with JA Finland
As our partner you will support the financial skills, work readiness, and entrepreneurial skills of children and young people. You will reach your company's future employees, and create awareness of your industry among entire age groups through experiences and joy. At the same time, you will be making a socially significant contribution to the well-being of young individuals and an equitable future.
Become a partner